Jamaica Experiences – Know Before You Go! | Lowrie Chin Post
Excerpt from Jamaica Observer column published 4 July 2016
By Jean Lowrie-Chin
The scores who attended VIP Attractions launch of Jamaica Experiences last Friday, were treated to a taste of this multi-media programme to promote our beautiful country.? From the grater cake lady, to the acrobatic coconut man, Ity and Fancy Cat's humour, DJ Bambino's great selections and a surprise performance by a super-mellow Bennie Man, we agreed that David and Liz Hall's concept will be a big winner for Jamaica.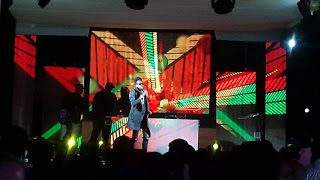 Tourism Minister Ed Bartlett seemed delighted with this boost and was thanked for his encouragement in the launch of VIP Attractions lounges in the Montego Bay and Kingston international airports, which have been winning a string of international awards.? We have to make special mention of Shelly-Ann Fung who misses no detail in making the Club MoBay and Club Kingston memorable.
With its vivid offerings, Jamaica Experiences can tweak the JTB slogan to say, "Know Jamaica %u2026 before you go".? Thank you David Hall, for putting your money behind your faith in Jamaica.